Try Spring - Palermo Restaurant Invites!
Spring is the time for update. Palermo Restaurant is not left aside and invites the guests for a new spring menu.
The guests will appreciate spring dishes developed by the Chef especially for this season: fried smelt from Ladoga with cucumber tartar, Primavera salad with young radish, egg, potatoes and Mozzarella, cream-soup with broccoli and Cauliflower and bruschetta with zucchini and fennel on Feta cheese mousse.
Try the taste of spring!
Read also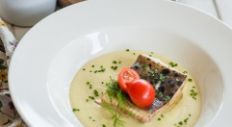 There are good news at the restaurant Na rechke for all who come here not only to have fun but also to have a good meal!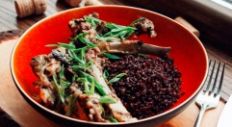 Are you starving? We are waiting for you today at Brussels pub for a seasonal menu offering dishes made of goatling!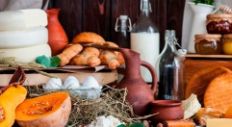 The Mamalyga restaurant suggests that you forget about autumn melancholy and come to see our bazaar.
ON TOP