Fiolet Restaurant: Prawns Attack!
This autumn guests of Fiolet restaurant may expect culinary fantasies dedicated to tiger prawns from Chef Andrey Yerokhin.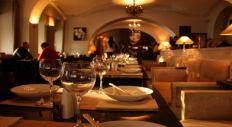 Kitchen:
Asian, Japanese
Average bill:
1500-2000 rub
Address:
4, Lomonosova square, Saint-Petersburg
You may enjoy this essential high-protein and low-calorie product the whole month of October with the help of the following dishes: ceviche with prawns in light marinade made of lime juice, chili pepper and red onion (490 rubles), warm salad with arugula and grilled prawns in spicy soya & ginger sauce with goji berries and crispy Parmesan (650 rubles), also hot roll with prawns and King crab. As a hot starter you may try hot prawns naked in tempura with wasabi sauce (580 rubles) or trio with seafood and aromatic spices (2150 rubles). A list of delicacies is completed with cream soup made of Madagascar prawns and dim sum with sweet chili sauce! For those who prefer natural product taste Chef recommends tiger prawns cooked on grill or baked with aromatic herbs per the best price in the city (200 rubles/1 pc).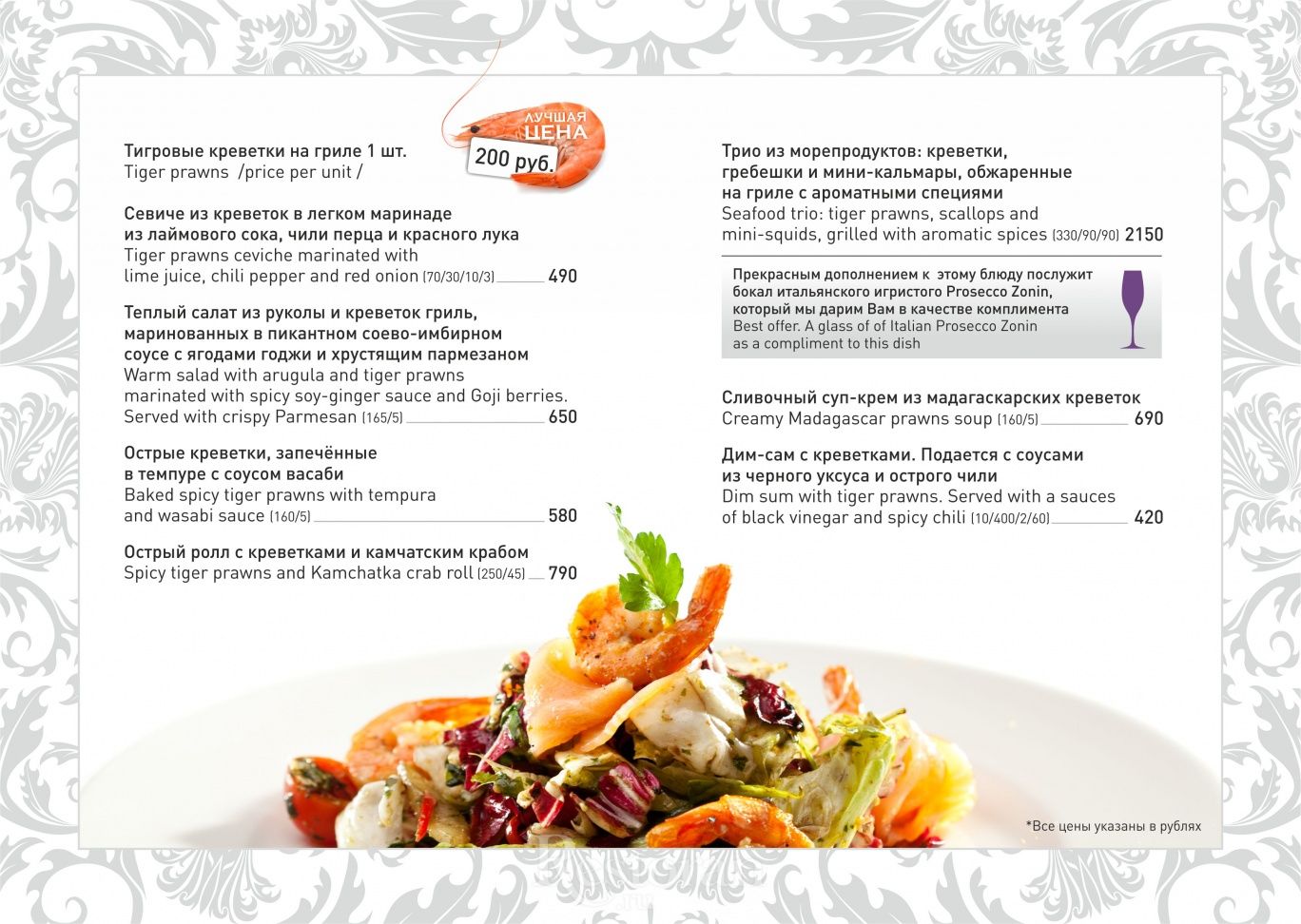 Read also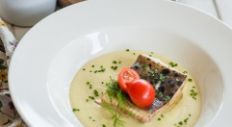 There are good news at the restaurant Na rechke for all who come here not only to have fun but also to have a good meal!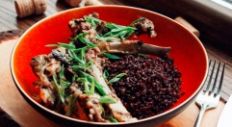 Are you starving? We are waiting for you today at Brussels pub for a seasonal menu offering dishes made of goatling!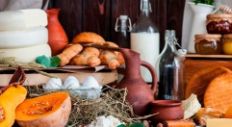 The Mamalyga restaurant suggests that you forget about autumn melancholy and come to see our bazaar.
ON TOP