Fitness-Salad & Risotto With Giblets At Terrassa Restaurant
The bright sunshine is already warming up the panoramic hall at the Terrassa Restaurant which means it is time to cheer up and to add new tastes and bright colours to your meals!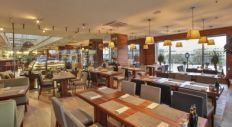 Kitchen:
European, Italian, Caucasian, Pan Asian, Japanese, Mediterranean
Average bill:
1500-2000 rub
Address:
3, Kazanskaya street, St. Petersburg
Terrassa is absolutely ready for the summer season with its excellent mood and sourceless charge of optimism, so the guests are invited to get a charge of sunny energy and to appreciate the updated menu. There are both summer light vitamin new specialties and just new dishes. Fitness-Salad, Asian salad with roast beef, a variety of cold soups, beef burger, risotto with giblets, Philadelphia with eel and mango – this is just the beginning of an impressive list!
Read also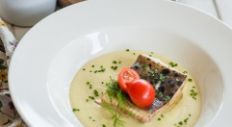 There are good news at the restaurant Na rechke for all who come here not only to have fun but also to have a good meal!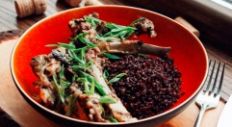 Are you starving? We are waiting for you today at Brussels pub for a seasonal menu offering dishes made of goatling!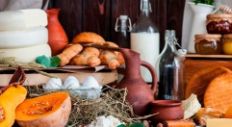 The Mamalyga restaurant suggests that you forget about autumn melancholy and come to see our bazaar.
ON TOP