Rock Star Cafe
The concept bar called Rock Star Cafe was open in Bolshaya Morskaya street on 27th June. It is a place where any experienced rocker will feel like home.
The history of rock music has been reflected in its modern design: here you can see faces of the most famous foreign rock singers and hear their legendary compositions.
One of the main decorations of the Cafe is a fascinating, thoroughly drawn panel behind the bar where thirteen cult rock singers are sitting and talking like in the parallel bar reality. The list of musicians has been defined as a result of questioning in social networks. Ozzy Osbourne has taken the first place and you may see him now in all three halls of the Rock Cafe.
Konstantin Yevtushenko has become the chef of the Cafe and he takes care of the quality of products. The menu includes Black Sea mussels, curry, such simple copious dishes as home potatoes with bacon, chicken wings with barbecue sauce, macaroni with bacon and cheese. A separate paragraph of the menu includes beer snacks, namely Fish and chips, dried sausages, French fries.
The chef bartender Sergey Smerdov is responsible for drinks. The bar list includes beer classic, strong alcoholic drinks, infusions and own-made liquers, popular and author's cocktails. Besides, bartenders may shake any cocktail per the guest's wish. At the kitchen they cook syrups of berries and herbs, make pine extracts especially for cocktails. By the way, you can buy takeaway home lemonades here.
Read also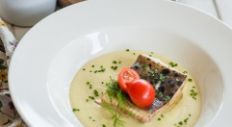 There are good news at the restaurant Na rechke for all who come here not only to have fun but also to have a good meal!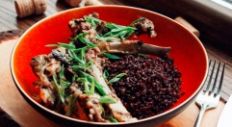 Are you starving? We are waiting for you today at Brussels pub for a seasonal menu offering dishes made of goatling!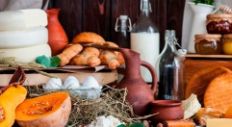 The Mamalyga restaurant suggests that you forget about autumn melancholy and come to see our bazaar.
ON TOP