Eggs with Caviar, Lobster & Truffle At Brasserie Most
Brasserie Most has made the chapter of excellent dishes with eggs significantly bigger.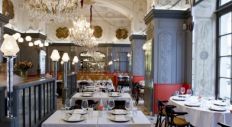 Kitchen:
French
Average bill:
2000-3000 rub
Address:
6/3 bldg. 3, Kuznetsky most str., Moscow
Chef Regis Trigel performs seven author's options for the classical French breakfast, so that restaurant guests could have breakfast every day during the week always with different choice. For instance, on Monday you may order a shirred quail egg with green asparagus and morels (700 rubles), on Tuesday – poached egg with ratatouille and basil (510 rubles), on Wednesday – scrambled eggs with black truffle (2500 rubles), on Thursday – a fried egg with sweet pepper and smoked tuna (510 rubles) and close to the weekend on Friday – Cardinal egg with artichoke, black truffle and lobster (2100 rubles). The main luxury can be left over for a weekend: on Saturday you may have egg a la cock with black caviar (2100 rubles) for breakfast and on Sunday – classical omelet with King crab (1450 rubles).
The offer is valid until the noon.
Read also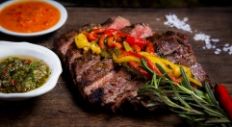 The brand chef of Pab Lo Picasso Roberto Jacomino Perez is good at experimenting with meat offering his own means to fig...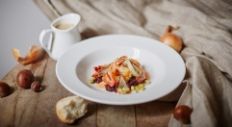 The chef of the Projector Restaurant Maxim Myasnikov keeps experiments with nuts. Chestnuts and hazelnuts seem to become...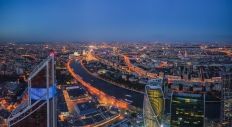 The restaurant holding White Rabbit Family is preparing to open a new project Sakhalin in the highest building in Europe...
ON TOP