Season of Sea Urchins at Sumosan
Uni festival presenting dishes with sea urchins caviar started at Sumosan restaurant. Sea urchins caviar (uni in Japanese) is a rare and desired pleasure and a powerful aphrodisiac for those who understand.
Almost a month until April 8th during the period when healthy characteristics and taste qualities of sea urchin reach its peak this unique delicacy will be performed in a few kinds of sashimi. The caviar might be added to any dish from the menu.
Wild sea urchins will be delivered at the restaurant from Japan and cultured sea urchins are brought from America. It will be possible to choose the sea urchin from the aquarium and it'll be cooked in front of the guest's eyes.
Live uni - 8 900 rubles per kg (Californian)
Sushi uni – 600 rubles
Sashimi uni – 2200 rubles (2 portions).
Read also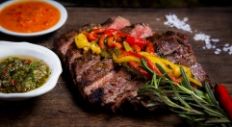 The brand chef of Pab Lo Picasso Roberto Jacomino Perez is good at experimenting with meat offering his own means to fig...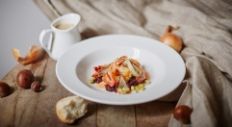 The chef of the Projector Restaurant Maxim Myasnikov keeps experiments with nuts. Chestnuts and hazelnuts seem to become...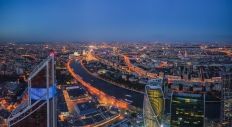 The restaurant holding White Rabbit Family is preparing to open a new project Sakhalin in the highest building in Europe...
ON TOP