Happy Birthday, Ilya Ilyich!
The legendary Oblomov Restaurant in Moscow is celebrating its anniversary: on 19th March the first project of the Restaurant Syndicate company will be 15 years.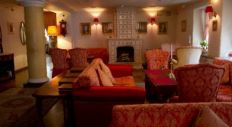 Kitchen:
Russian, European, Homestyle
Average bill:
2000-3000 rub
Address:
5, 1st Monetchikovsky lane, Moscow
They are going to celebrate it home-style in a family way with good friends. The guests will definitely enjoy complements from Chef Yuriy Bashmakov, a tea ceremony, a festive cake from Chef Viktor Averkov, besides that there will be a concert of saloon music, theatre performance with participation of bondsmen, gipsy bands and certainly appearance of Ilya Ilyich Oblomov together with Andrey Ivanovich Stoltz.
Read also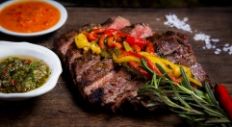 The brand chef of Pab Lo Picasso Roberto Jacomino Perez is good at experimenting with meat offering his own means to fig...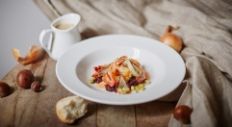 The chef of the Projector Restaurant Maxim Myasnikov keeps experiments with nuts. Chestnuts and hazelnuts seem to become...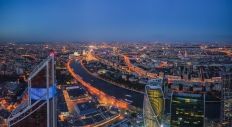 The restaurant holding White Rabbit Family is preparing to open a new project Sakhalin in the highest building in Europe...
ON TOP