The Box Restaurant With Mr. Glen Ballis
The Box Bar was opened on Belaya Square in the end of the last year. Since the beginning of the new year when Chef Glen Ballis has joined the team, the project has piped up its 'new song'.
the
Mr. Glen Ballis has made a new menu with the accent on bright and clear-tasted everyday food. At the same time it's not boring, quite colourful and individual. This is what Glen is able to do. The average bill is quite democratic and does not increase 1500 rubles with alcohol included.
Creative guy Stanislav Kireev is still responsible for a cocktail card and a common merry ambiance. A special weekend offer is one of the last new developments from Stas: 15 cocktails at 4500 rubles! Imagine that you may come with friends at any time on the weekend to get loaded with special complex cocktails from the chef barman! So, each cocktail will cost only 300 rubles!
Read also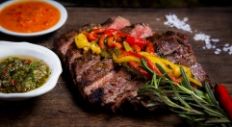 The brand chef of Pab Lo Picasso Roberto Jacomino Perez is good at experimenting with meat offering his own means to fig...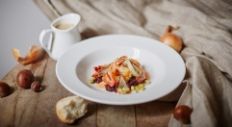 The chef of the Projector Restaurant Maxim Myasnikov keeps experiments with nuts. Chestnuts and hazelnuts seem to become...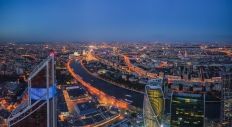 The restaurant holding White Rabbit Family is preparing to open a new project Sakhalin in the highest building in Europe...
ON TOP