Brassеrie Most Restaurant – New Amazing Breakfasts
Regis Trigel has launched an updated breakfasts menu per democratic prices.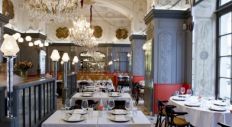 Kitchen:
French
Average bill:
2000-3000 rub
Address:
6/3 bldg. 3, Kuznetsky most str., Moscow
In it you will find an airy rice pudding with mango and lime, French flippers with homemade black currant and rhubarb jam, an open quiche pie with pumpkin and Fourme d'Ambert cheese.
For those who have come to have breakfast after a night walk or a party there is a real special offer – omelet with King crab and a glass of sparkling wine.
Breakfast are served at Brassеrie Most on weekdays from 8 am to noon and on weekends from 9 am to 3 pm.
Read also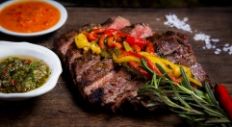 The brand chef of Pab Lo Picasso Roberto Jacomino Perez is good at experimenting with meat offering his own means to fig...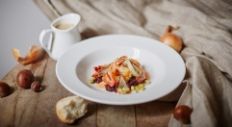 The chef of the Projector Restaurant Maxim Myasnikov keeps experiments with nuts. Chestnuts and hazelnuts seem to become...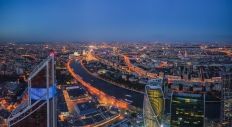 The restaurant holding White Rabbit Family is preparing to open a new project Sakhalin in the highest building in Europe...
ON TOP