Bochka Restaurant: Breakfast with Eggs!
There is a good news for Bochka guests: you may have excellent breakfast both on weekdays and weekends at the restaurant. Chef Igor Bednyakov not only offered a new menu but he significantly expanded it compared to a list of dishes offered at Bochka for breakfast before.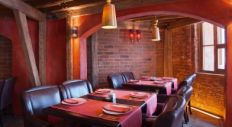 Kitchen:
European, Russian
Average bill:
2000-3000 rub
Address:
2, 1905 goda str., Moscow
Start your morning from a cup of aromatic coffee, hot pancakes or cottage cheese fritters, rice porridge or oatmeal on milk with fresh fruits. There is a wide selection of egg dishes – from classic omelet or scrambled eggs to Benedict egg which is served with ham or salmon and rural potatoes, and to egg rolls with different stuffing.
You may order breakfast from 6 am to noon. Bochka is especially attractive for businessmen from nearby offices: this legendary restaurant is a decent place for business breakfasts.
Read also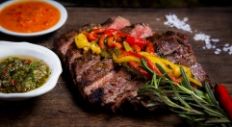 The brand chef of Pab Lo Picasso Roberto Jacomino Perez is good at experimenting with meat offering his own means to fig...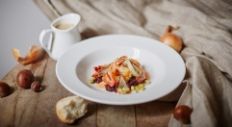 The chef of the Projector Restaurant Maxim Myasnikov keeps experiments with nuts. Chestnuts and hazelnuts seem to become...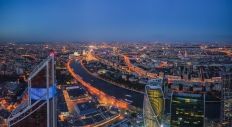 The restaurant holding White Rabbit Family is preparing to open a new project Sakhalin in the highest building in Europe...
ON TOP