BAR BQ CAFE Restaurant. Summer
The summer chapter has been included in the menu at BAR BQ CAFE chain. It includes essential okroshka, beetroot soup with sour cream and gazpacho – all cold soups cost 270 rubles.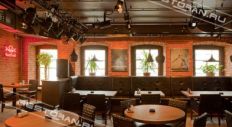 Kitchen:
European
Average bill:
1500-2000 rub
Address:
25/1, Pyatnitskaya str., Moscow
Nicoise salad with fried tuna Bluefin (580 rubles) and salad with seafood and strawberry (540 rubles) will be perfect for a start. For the hot course feel free to order tiger prawns in wasabi sauce with light salad (420 rubles), roast beef with tomatoes topped with chimichurri sauce and onion chutney (390 rubles). As for desserts, sorbets are excellent such as mango, black currant or lime (130 rubles pc).
Read also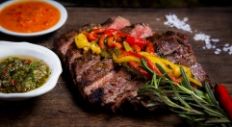 The brand chef of Pab Lo Picasso Roberto Jacomino Perez is good at experimenting with meat offering his own means to fig...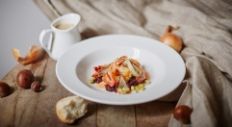 The chef of the Projector Restaurant Maxim Myasnikov keeps experiments with nuts. Chestnuts and hazelnuts seem to become...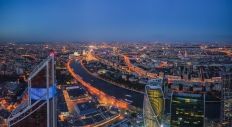 The restaurant holding White Rabbit Family is preparing to open a new project Sakhalin in the highest building in Europe...
ON TOP