Ginkgo Restaurant – New Version
Ginkgo Restaurant on Povarskaya street has been relaunched. What has changed? Almost everything: beginning from the sign board at the entrance and ending with price policy.
The level of products Ginkgo Restaurant has been always working with is kept the same: rare sorts of fish and only direct deliveries. However, the prices have become lower! There are new many dishes made of various and unusual regions of Asia. For example, now they cook here Mongolian beef, Phillippine soup and Malaysian salad.
There are three main people in the kitchen: Evgeniy Tsoy – the right hand of famous Seidji-san, Tsuan Libin and Magomed Babayev – magic confectioner.
The bar has been also significantly extended both directly and indirectly. It is managed by Denis Millionov who has made the first selection of cocktails with bright Asian accent. Besides, there are also rare sorts of Japanese whisky and about 36 kinds of sake performed here.
Read also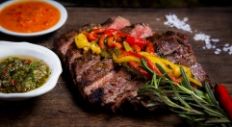 The brand chef of Pab Lo Picasso Roberto Jacomino Perez is good at experimenting with meat offering his own means to fig...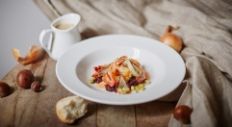 The chef of the Projector Restaurant Maxim Myasnikov keeps experiments with nuts. Chestnuts and hazelnuts seem to become...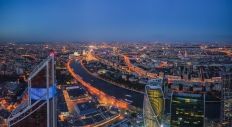 The restaurant holding White Rabbit Family is preparing to open a new project Sakhalin in the highest building in Europe...
ON TOP