Regional Menu at Brasserie Most: Aquitania
Regional Menu of France project has started at Brasserie Most restaurant since September 16th and it'll be one year long! Aquitania has been declared the debut region of the project.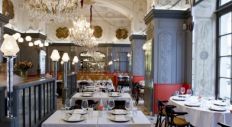 Kitchen:
French
Average bill:
2000-3000 rub
Address:
6/3 bldg. 3, Kuznetsky most str., Moscow
Culinary special features of the region are determined by abundance of natural products. To have an impression on Aquitanian cuisine, you may try such dishes as salad with quail and chicken liver, lamprey topped with wine Bordelaise sauce, vegetable Garbure soup, beef axoa, pie with cep mushrooms also named de Bordeaux.
The offer on Aquitanian cuisine will be valid at Brasserie Most from September 16th until November 4th.
Read also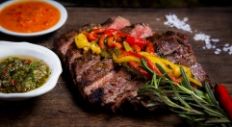 The brand chef of Pab Lo Picasso Roberto Jacomino Perez is good at experimenting with meat offering his own means to fig...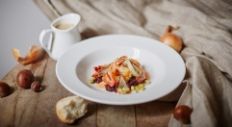 The chef of the Projector Restaurant Maxim Myasnikov keeps experiments with nuts. Chestnuts and hazelnuts seem to become...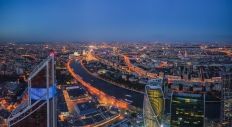 The restaurant holding White Rabbit Family is preparing to open a new project Sakhalin in the highest building in Europe...
ON TOP