Peruvian Days at China Club
Chef of Pan-Asiatic restaurant China Club Andrey Likhachev took ceviche and tataki as examples to demonstrate how close the culinary traditions of Eastern Asia and Peru are.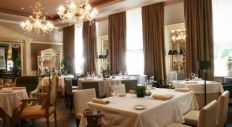 Kitchen:
Chefs, European, Pan Asian
Average bill:
1500-2000 rub
Address:
21, Krasina str., Moscow
Many Peruvian dishes are considered to have taken the best from European, African and Asiatic cuisines. Chef of China Club Andrey Likhachev decided to show how culinary traditions of the authentic Latin American country are closed to the culinary traditions of Eastern Asia.
In the new menu the master has offered 4 options of the most popular Peruvian course ceviche – fresh raw seafood or fish marinated in lemon juice, which are traditionally served with fruits of sweet lime, onion rings, tomatoes and boiled sweet corn.
Andrey Likhachev cooks ceviche with rockfish in teriyaki sauce with verdure (850 rubles), also with Scottish salmon with parsnip root (700 rubles), with fresh oysters and avocado (1050 rubles). As for tuna ceviche Blue Fin with Far East scallop and beluga caviar (1250 rubles), it may openly be called a hit of the new offer. Chef puts salmon on top of the layer of scallop with lettuce, ginger, shallot, olive oil, salt and lime juice. The course is topped with Ponzu sauce, dressed with caviar and fresh chervil. Japanese tataki present the cuisine of Eastern Asia in the new offer. The master of China Club kitchen proposes to try tuna tataki (850 rubles) or duck tataki (650 rubles).
Read also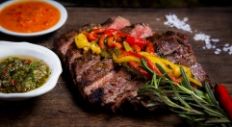 The brand chef of Pab Lo Picasso Roberto Jacomino Perez is good at experimenting with meat offering his own means to fig...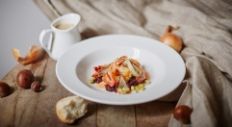 The chef of the Projector Restaurant Maxim Myasnikov keeps experiments with nuts. Chestnuts and hazelnuts seem to become...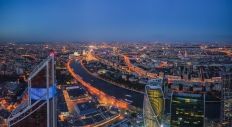 The restaurant holding White Rabbit Family is preparing to open a new project Sakhalin in the highest building in Europe...
ON TOP