Updated Breakfast Menu at Zolotoy Restaurant
New Chef of Zolotoy Restaurant Denis Krylov has thoroughly worked on the breakfast menu update. Only farmer's products are used in the menu.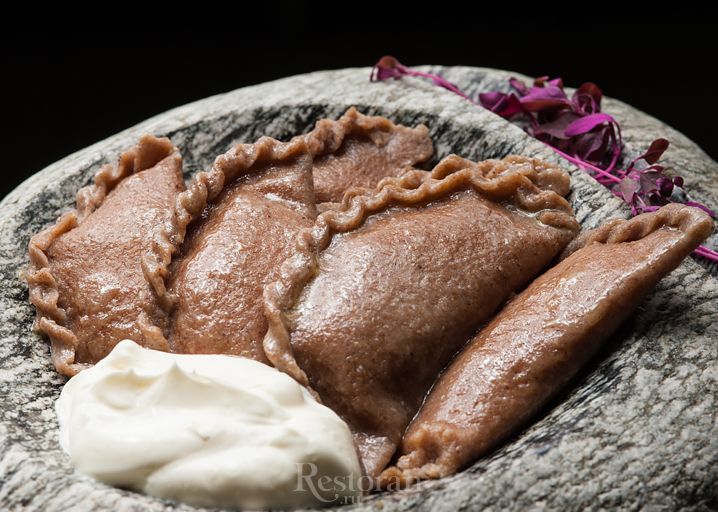 So, there is curd casserole made of two kinds of curd – 9% and fat-free – and baked in the oven, then with the brown crust it goes to the table with tender and firm raspberry mousse (250 rubles). Carrot casserole is served with pumpkin mousse and candied ginger (320 rubles). Millet porridge is cooked as usual – it seems to be hard to surprise here, while not sweet pumpkin is marinated with honey and spices and afterwards goes to the porridge and baked in the oven (220 rubles). Simple Russian dish acquires a new elegant tone. Almost the same happens to the rice porridge. After being cooked it has ginger mixed in and baked in cast iron pans (290 rubles).
In the dumpling menu it's worth mentioning dumplings made of buckwheat flour with house curd: thin dough, slightly salty curd and interesting way of serving (350 rubles).
Breakfasts are available on weekdays from 8 am to the noon and on weekends from 10 am to 3 pm.
Read also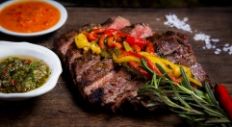 The brand chef of Pab Lo Picasso Roberto Jacomino Perez is good at experimenting with meat offering his own means to fig...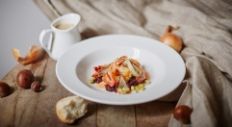 The chef of the Projector Restaurant Maxim Myasnikov keeps experiments with nuts. Chestnuts and hazelnuts seem to become...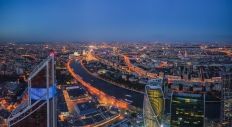 The restaurant holding White Rabbit Family is preparing to open a new project Sakhalin in the highest building in Europe...
ON TOP