New Culinary Set From Russian Seasons Restaurant
The Russian Seasons Restaurant presents a new set of 7 courses called "Through towns and villages" dedicated to unique culinary traditions of Russian towns and villages.
The first course – bread liqueur – is served to the guests on a silver tray (the meal is supposed to start from it); then go forshmak with herring and apple jelly, pancake with beluga caviar and rabbit pate. The northern coastal table is rich in fish. Silver Murmansk cod cooked as crème brulee being the fourth course of the set personifies the beauty and culinary specialty of the region. In the 19th century meat rows were very popular in Russian towns where citizens liked meat by-products. This fact inspired the cook to create the next course, namely veal cheeks with apple dumplings with seaweed sauce. Then we go to the desserts and touch the tradition to finish Russian gathering with a sweet table called 'sugar parterre'. The dessert from the chef of Russian Seasons is called "Chocolate, Yogurt, Nut".
The set will cost 3950 rubles per person.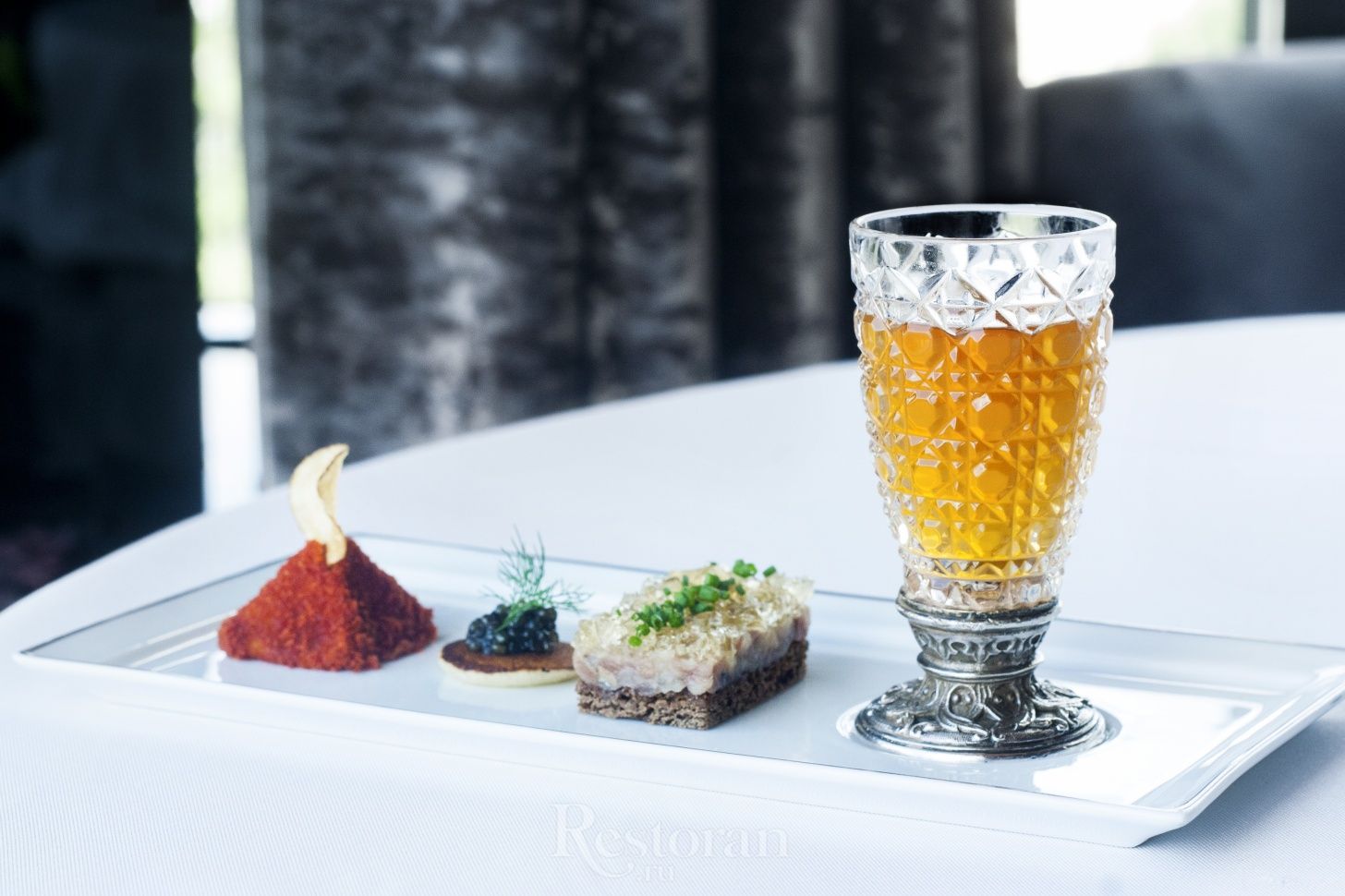 Read also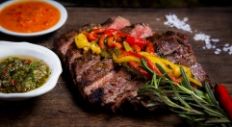 The brand chef of Pab Lo Picasso Roberto Jacomino Perez is good at experimenting with meat offering his own means to fig...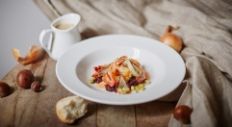 The chef of the Projector Restaurant Maxim Myasnikov keeps experiments with nuts. Chestnuts and hazelnuts seem to become...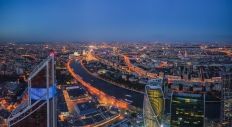 The restaurant holding White Rabbit Family is preparing to open a new project Sakhalin in the highest building in Europe...
ON TOP