New Summer Cocktails At Brasserie Most
The Brasserie Most team is launching an updated cocktail card in summer. It includes author's cocktails, cold lemonades and smoothies according to the season.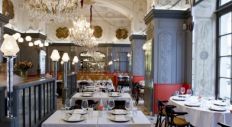 Kitchen:
French
Average bill:
2000-3000 rub
Address:
6/3 bldg. 3, Kuznetsky most str., Moscow
In hot weather the guests are offered fresh fruit & berry lemonades such as Raspberry & basil, Ginger with honey syrup, Homemade, Tropical. Vitamin smoothies are also incredibly healthy, namely Kiwi lassi with cucumber, yogurt and basil, Green with cucumber, apple, celery spinach and honey, Berry with strawberry, raspberry, cherry, banana.
The Brasserie Most chapter has been added to alcoholic cocktails. It includes special cocktail desserts with homemade ice-cream and sorbets.

Strawberry Tini is another seasonal position based on lemon vodka Grey Goose with strawberry and cherry brandy. Such popular drink as Aperol Spritz has become classical and smoothly been included in the cocktail line.
Read also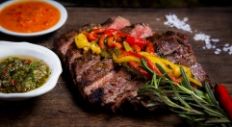 The brand chef of Pab Lo Picasso Roberto Jacomino Perez is good at experimenting with meat offering his own means to fig...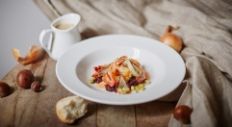 The chef of the Projector Restaurant Maxim Myasnikov keeps experiments with nuts. Chestnuts and hazelnuts seem to become...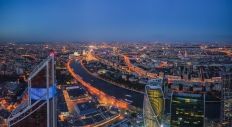 The restaurant holding White Rabbit Family is preparing to open a new project Sakhalin in the highest building in Europe...
ON TOP