New Cocktails From New Barman At Panayekhali Restaurant
Emil Zakiev, new Chef-barman, started his creative alcohol work at the Panayekhali Restaurant. He represents a line of winter cocktails based on vodka.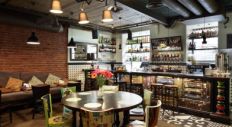 Kitchen:
Asian, European, Mediterranean
Average bill:
1000-1500 rub
Address:
1/4, Vtoroy Smolenskiy pereulok, Moscow
M
Smolenskaya (Arbatsko-Pokrovskaya)
The collection includes 7 drinks, each of them has the Russian winter mood and is served nicely.
Vodka, birch juice, sea-buckthorn, cranberry, chokeberry, strobiles – this is such modern style a'la russe . It is worth tasting!
To make tasting more attractive all guests of the Panayekhali Restaurant will be granted 30% discount for winter cocktails in January.
Read also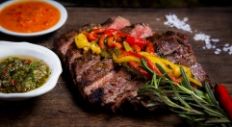 The brand chef of Pab Lo Picasso Roberto Jacomino Perez is good at experimenting with meat offering his own means to fig...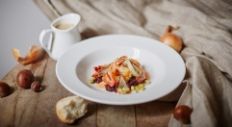 The chef of the Projector Restaurant Maxim Myasnikov keeps experiments with nuts. Chestnuts and hazelnuts seem to become...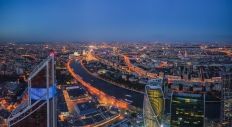 The restaurant holding White Rabbit Family is preparing to open a new project Sakhalin in the highest building in Europe...
ON TOP