Summer Season at Brasserie Most
Brasserie Most has opened a summer season. Especially for this reason Chef Regis Trigel created a summer offer valid both at the restaurant and at the open terrace.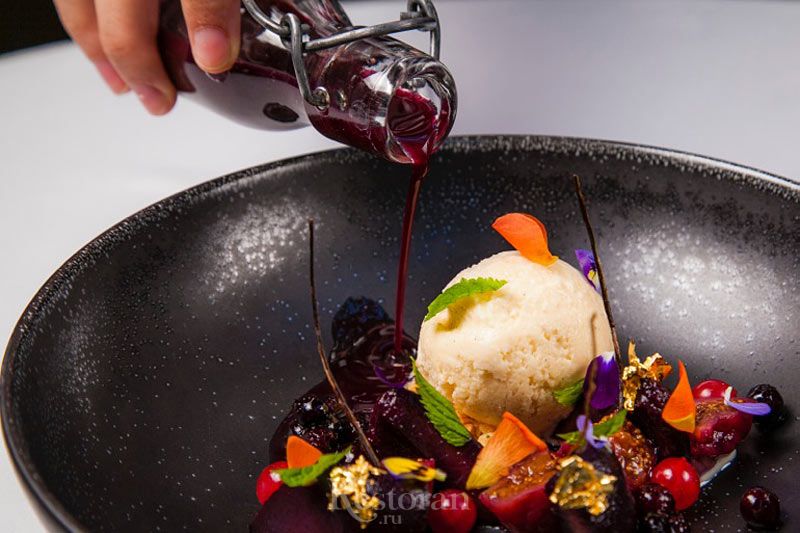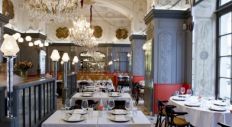 Kitchen:
French
Average bill:
2000-3000 rub
Address:
6/3 bldg. 3, Kuznetsky most str., Moscow
Brasserie Most draws guests' attention to sets of cold starters on wooden board: selected smoked and marinated fish with tomato dressing (680 rubles), meat delicacies (duck meat, chicken, beef, veal) with cream horseradish and chips (1100 rubles) and also light salads and starters cooked of seasonal vegetables and fruits.
Cold soups are offered to the guests as a first course: tomato soup with crab (1000 rubles), bright beetroot soup with goat cheese and green apple (370 rubles) and light avocado velouté with salmon tartar and pineapple (890 rubles).
Among hot courses there are scallops fried on grill with exotic Vierge sauce (1300 rubles), mackerel fried with colorful carrot, curry sauce and coconut milk (1600 rubles), lamb sirloin with artichokes puree (1200 rubles), rich tomatoes stuffed with pork, veal and black chanterelles (1000 rubles).
Delicious fruit-berry desserts will be the final accord of the summer offer: cream blancmange with berries and rhubarb (570 rubles), tartlets speculoos with apricots, almond cream and raspberry (590 rubles), unusual peach soup with ginger, black currant and red wine (600 rubles), clafouti with black cherry and pistachio ice-cream (500 rubles) cooked per classic French recipe.
Read also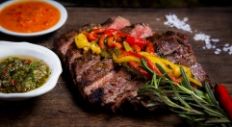 The brand chef of Pab Lo Picasso Roberto Jacomino Perez is good at experimenting with meat offering his own means to fig...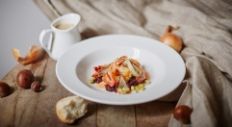 The chef of the Projector Restaurant Maxim Myasnikov keeps experiments with nuts. Chestnuts and hazelnuts seem to become...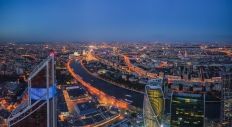 The restaurant holding White Rabbit Family is preparing to open a new project Sakhalin in the highest building in Europe...
ON TOP