Sea Delicacies Collection At Lodka Restaurant
The Lodka restaurant invites its guests to go to an interesting voyage to the world of exotic flavours.
Sayori, akami, hamachi, trepang and uni – such outlandish and imposing words disclose sea delicacies which are the basis for many traditional recipes in the Asian cuisine. Broadnosed pipefish (sayori), Japanese amberjack (hamachi), tuna back (akami), trepang and sea urhcin caviar (uni) are used by restaurant chefs to cook delightful light and healthy dishes with a distinctively tender and incredibly delicate taste. Dishes are traditionally served in an impressively nice and fine manner, so no doubts gourmets and connoisseurs of exotic cuisine will get both gastronomic and unforgettable aesthetic pleasure.
Read also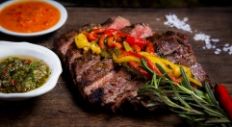 The brand chef of Pab Lo Picasso Roberto Jacomino Perez is good at experimenting with meat offering his own means to fig...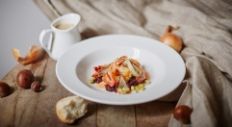 The chef of the Projector Restaurant Maxim Myasnikov keeps experiments with nuts. Chestnuts and hazelnuts seem to become...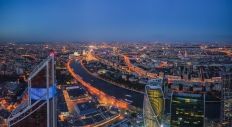 The restaurant holding White Rabbit Family is preparing to open a new project Sakhalin in the highest building in Europe...
ON TOP