Josper, Basket With Chicken Parts & Fish Tails On Picnic At 32.05 Restaurant
The 32.05 Restaurant has realized a great idea: they installed a josper at the summer terrace, so they treat the guests with delicious fish and meat now.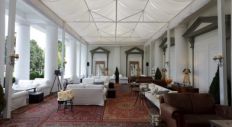 Kitchen:
Chefs, European, Russian
Average bill:
1000-1500 rub
Address:
3, Karetniy ryad, Moscow
Josper oven works as a separate summer kitchen at the terrace. It means that except for the guests sitting at the tables, the summer kitchen will also serve people who decide to have a picnic (everything will be packed to takeaway) or have a bite in the open bar built nearby: it is a big bar stand along the summer kitchen.
The menu includes two-three kinds of fish depending on the season and which fish is available in the city, rack of lamb and veal, fillet mignon, rib eye and other small details like baked corn and baked potatoes.
The menu will keep changing during the summer and will be replenished by each weekend with food that might be taken away for picnics such as chicken parts, fish basket with different tails, shrimps and tentacles, fried cheese etc.
Read also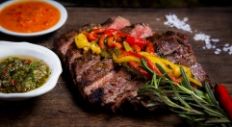 The brand chef of Pab Lo Picasso Roberto Jacomino Perez is good at experimenting with meat offering his own means to fig...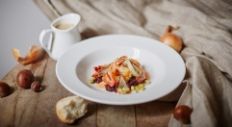 The chef of the Projector Restaurant Maxim Myasnikov keeps experiments with nuts. Chestnuts and hazelnuts seem to become...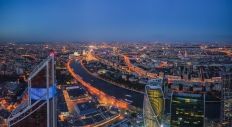 The restaurant holding White Rabbit Family is preparing to open a new project Sakhalin in the highest building in Europe...
ON TOP