Gochi Party At Saperavi Café Restaurants
The whole young pig is now cooked at the restaurant chain Saperavi Cafe of contemporary Georgian cuisine: it will be available the whole year now to have the eternal feast.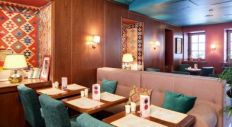 Kitchen:
Georgian
Average bill:
1000-1500 rub
Address:
5 bldg. 5, Pokrovka str., Moscow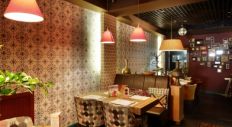 Kitchen:
Georgian
Average bill:
1000-1500 rub
Address:
27, Pervaya Tverskaya-Yamskaya str., Moscow
Khatuna Kolbaya, the hostess of Saperavi Café chain says that in Georgia not a single feast happens without fried young gochi to make all guests feel full and content. In translation from Georgian Gochi means "young pig".
Gochi party at Saperavi Café is a rich offer for favourite guests: fried young pig will cost only 9 thousand rubles. Cooks will cut the whole young pig baked in the oven into 18 big pieces and serve on a plate with greens and hot pepper. Waiters will also bring 9 sauce-boats for this dish: three green tkemali, three red tkemali and three satcebeli sauce-boats.
For those guests who come to a gochi party with mobile application Saperavi, the waiters will bring gomi with suluguni absolutely free of charge, meaning as a gift. Khatuna assures that gomi and gochi are like alpha and omega, created for each other!
Read also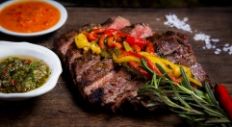 The brand chef of Pab Lo Picasso Roberto Jacomino Perez is good at experimenting with meat offering his own means to fig...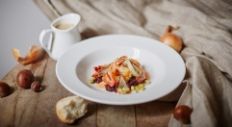 The chef of the Projector Restaurant Maxim Myasnikov keeps experiments with nuts. Chestnuts and hazelnuts seem to become...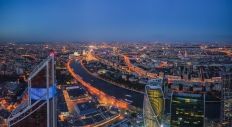 The restaurant holding White Rabbit Family is preparing to open a new project Sakhalin in the highest building in Europe...
ON TOP